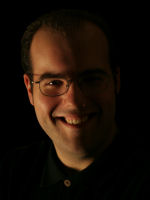 I began life in Tyler, Texas and, according to my parents and an oft referenced photo, I had an affinity for photography from a very young age. From those humble beginnings crying for the camera, I began to grow and, after 5 years, I moved to the Atlanta metro area. Photography took a back seat to growing up for much of my youth until I got back into it in the summer after my senior year in high school with a trip to Niagara Falls, Canada.
Nearing the end of my first semester at Georgia Tech, I purchased a digital camera and began to go completely crazy. My first major foray into travel photography came after my second year in college when I spent 6 weeks learning about the EU in Brussels, Berlin, and Paris. This was the beginning of the end for my ability to stay homebound.
During my Junior year at Tech, I spent a great deal of time taking photos and honing my writing skills while working for the school yearbook and newspaper. My high school English teacher may have been disappointed that I didn't go to a literary college, but I'm not letting my talents go to waste.
In an attempt to quench my growing thirst for travel, I spent my entire senior year studying in Ankara, Turkey and exploring the country and region. After seeing much of Turkey, Egypt, and Jordan, I realized that it was all too late; I had contracted a life-long travel bug. Add that to an undeniable obsession with photography and writing, and I've got quite an adventure ahead of me.
Since my first digital camera in 2001 I've moved up to quite a collection. Now I'm working as a full-time freelance photographer. I take pictures, I write, and I travel as much as I can. Things can only get more interesting from here.